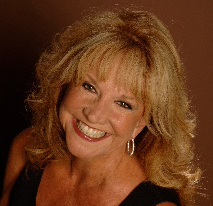 Marcia Martin is renowned as one of the top transformational trainers and executive and life coaches worldwide in the arenas of transformational leadership, relationship coaching, communication training, and public speaking. She has trained over 200,000 people around the world in both public and business settings.
Her corporate clients have included: Capital One, Hospital Corp of America, Warner Bros., Tishman West Real Estate, Inter-Continental Hotels, Loews Hotels, and Hard Rock Hotels.
Ms. Martin has extensive experience taking organizations from start-up to international success. One of the original pioneers of the human potential movement, she was an original founding member and senior VP of Erhard Seminars Training (now the Landmark Forum), and played an instrumental role in taking this self-improvement education company from inception to a graduate base of millions within a ten-year period.
Marcia also co-founded Tsuru, Inc., an international design and manufacturing company. As Senior VP of Marketing and Operations, she managed both the US and the international offices (including New York, San Francisco, Los Angeles, Hong Kong and Beijing) and helped take the company from inception to $5 million annually.
In 2004, she helped form the Transformational Leadership Council with Jack Canfield (co-author of the Chicken Soup for the Soul series). For the next five years, she served as VP, board member, and Managing Director of Programs & Production, and continues to be involved as a founding member and board member emeritus.
Marcia studied Communications for two years at the University of Washington, and holds a BS in Business Organizational Development from the University of San Francisco.
&nbsp