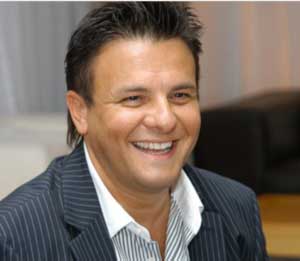 Juan Carlos Mario is a Senior Partner in The Nossovitch Group, LLC.  Since 1997, he has coached and trained thousands of individuals in producing unprecented results. He is a highly skilled personal effectiveness coach who has a unique ability to identify and nurture strategic partnerships and business opportunities. He has co-founded several of the Companies that are part of the Nossovitch Group. In 1998, he founded Chileworks Inc. with Gabriel Nossovitch in Santiago, Chile. He served as General Director of ChileWorks, training nearly 10,000 participants through that organization. Charlie served as coach and strategic consultant at the opening of centers in Brazil, Venezuela, Spain and the United States.
Mr. Mario is also a founding partner of WorldWorks Mexico, a company that has opened centers in Mexico City and Guadalajara.  He is known everywhere for his ability to inspire participants with their inner-most desired dreams and goals. He brings those goals to life, supports his mentees in gaining clarity and then shows them how to make them happen, through highly effective transformational techniques and processes.
Throughout his career, Mr. Mario has witnessed the transformation of more than 70,000 individuals. His commitment remains as strong today as it was the first day, and he sees his role as one of ensuring that every human being can experience the best of himself and put it in the service of humanity.
Mr. Mario studied architecture at the University of Buenos Aires.
&nbsp