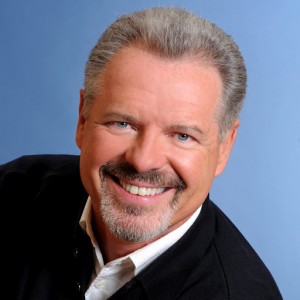 Blaine is a Senior Member of our team serving clients in Europe, Asia, Australia, Africa, and North and South America as an executive coach, management consultant, and organizational development expert. While living in Japan in the early 1980's, he managed the business and international consulting division of one of the largest and most successful Human Resource Development and consulting organizations in Asia.
During the past two plus decades, Blaine has consulted worldwide with executives, companies, and governments and has delivered training programs to well over 200,000 individuals. The list of the clients with whom he's recently worked includes some of the largest organizations in Europe, Asia, and the United States. These include: HTC, Nokia, Coldwater Creek, Memorial Health Care, IDEO, AT&T Wireless, PricewaterhouseCoopers, Starbucks, Gap, Wells Fargo, Microsoft, United Systems Integrators (a Johnson Controls company), T-Mobile, Svenska Cellulosa Aktiebolaget (SCA), Huhtamaki, Japan Creative Education Institute, Fazer Group, Petroleos de Venezuela, the World Bank, 20th Century Fox, and the Government of Zambia.
Blaine has worked for the last 30 years primarily in the areas of leadership development, personal transformation, organizational development, and change management. He is an Associate Professor at Beijing University and he's been a guest lecturer on Enterprise Leadership Development at China's prestigious Tsing Hua University in Beijing. Additionally, he's been a featured speaker at numerous World Congresses of the Junior Chamber International, at the World Congress of Human Resource Management, and was a core panel member of the World Consortium for Research and Development of Training.
He currently sits on the Advisory Boards of the Tokyo based All Nippon Management Coaching Association and the Philadelphia based Global Coaching Alliance. Also the Director of Business Strategy and Development for InVision Global in China. He's certified as an executive, organizational and somatic coach and a member of the International Coach Federation since its inception.
Blaine is a member of the Transformational Leadership Council – a group of CEOs, thought leaders and educators many of whom were featured in the hit movie The Secret. His second book (an anthology with Stephen Covey, Brian Tracy and Ken Blanchard) is out and a third book, Three Dimensional Coaching, is scheduled to be published in Japan and China in late 2012. He's currently working on another book with the working title Success Sustained.
Areas of Expertise
Executive Coaching
Leadership Development
Strategic Plan Implementation
Change Management
Industry Experience
Telecom and Hi-Tech
Health Care
Manufacturing
Banking and Finance
Retail
Education, Memberships, Publications
Associate Professor – Beijing University
Guest Lecturer – Tsing Hua University
Contributing Author to "Discover Your Inner Strength"
with Stephen Covey, Ken Blanchard and Brian Tracy
Certified Executive and Somatic Coach by Hudson Institute and Strozzi Institute
&nbsp